Since you will probably be backpacking across most of Ireland, you will not be staying in a single hostel for long. It is advisable to use the Internet to get the best hostels in whichever city you visit. There are numerous sites that allow you to filter all the hostels in Ireland and arrange them according to price, services offered, proximity to roads etc.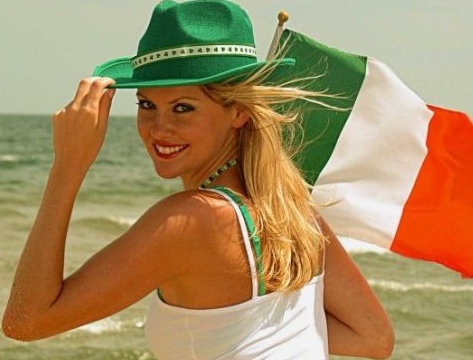 In a nutshell, backpacking across Ireland and meeting Irish people will be an unforgettable experience. You will also not face any accommodation problems because of the many options available in all cities.
Irish Weather
Going To Visit Ireland? Check out the Country's Weather Bulletin
If you are going to visit Ireland anytime soon, you would need to prepare for it and not just for the booking of accommodation, transport system, and your travel itinerary.
Preparation for an Ireland trip includes learning about the country's distinct weather conditions because if you want to set up your personal things and make your arrangements as effective and applicable as much as possible, you would need to take into account the Ireland weather.
In this article, you will be provided with general information about the weather conditions and some useful pointers that could help your trip to this beautiful country even more meaningful and memorable by knowing how to properly deal with the effects of the weather.

Generally, the Ireland weather is regarded as moderate all throughout the year and can be extremely pleasant. So, that means that visitors and tourist will certainly find the weather very manageable because there are remarkably no major differences on the temperature from one season to the next. In addition, you will certainly be interested to know that the country does not have feature extreme temperature levels. It does not get too hot or too cold depending on the season.
The usual temperature range during the winter season is about 4 to 10 degrees Celsius or 40 to 50 degrees Fahrenheit. While on the summer months, you can expect the temperature change from 16 to 21 degrees Celsius or 60 to 70 degrees Fahrenheit. Of course, the country had experienced rare extremely hot and freezing conditions in their history but these are quite uncommon.

What you need to get ready for when you are visiting the country is the abrupt weather changes without any kind of notice. One minute, the sun is shining, the next, it is raining, and then sunny again. You would not even realize that it juts rained a while back if you were not there. You must understand that rain is a constant in the country so better have your raincoat or umbrella ready at hand when going through your travel plans. Do not overly worry about the rain though because it usually does not last too long and they may come as fine mists or soft showers only. The great thing about this weather changes is the wonderful and stunning rainbows that are often the result of them.

As travelers, you would want to know that the months with the warmest temperature are June, July, and August while the coldest months are January and February. You can properly plan your vacation by choosing the best and more appropriate time and weather conditions for you.
For instance, if you think that you have the stamina, skill, and constitution to do outdoor activities during the cold months from November to February then you can visit the country anytime. However, if you are not ready for the cold months' outdoor offers, then you should travel to Ireland anytime from March to mid of November. Lastly, the most essential part of coping with Ireland weather is by knowing how to properly dress for it so make sure that you prepare the right kind of clothing.